Team and Evaluations
TEAM REGISTRATION is closed for the 2022-2023 season. Please email us at info@coastalallstars.com to join our tumble classes to prepare for 2023-2024 Evaluations!
---
Are you ready for the 2022-2023 Season?! WE ARE!!!
While the COVID-19 pandemic continues to affect the entire world, many of us have experienced upheaval in our lives and are finding ways to adapt to a new reality and way of life.
Among those of us affected are our athletes.They have had to adapt to a new "normal" that involves learning remotely, social interactions distanced from friends, practicing with masks, and above all else – staying healthy.
And they have continued to excel with their determination, commitment to themselves and their teammates, and heart - and we could not be more proud of them!!
We look forward to the 2022-2023 Season and what the future holds for our athletes :-)
We have teams for all levels, boys and girls, ages 5 and up. Everyone who comes in for evaluations will make a team!
We have a passion for helping athletes excel - in cheerleading and in life. We accept that weare mentors and feel the best way to lead is through respect, patience, love, and encouragement.
We feel it's our responsibility to teach athletes skills that will help them in their sport as well as their everyday lives. We know what the power of positive coaching can do therefore we will always make great strides to help our athletes learnto value their own self-worth and position them in a direction of tackling life long pursuits of fitness through patience, dignity, and respect for themselves and others.
All Star Teams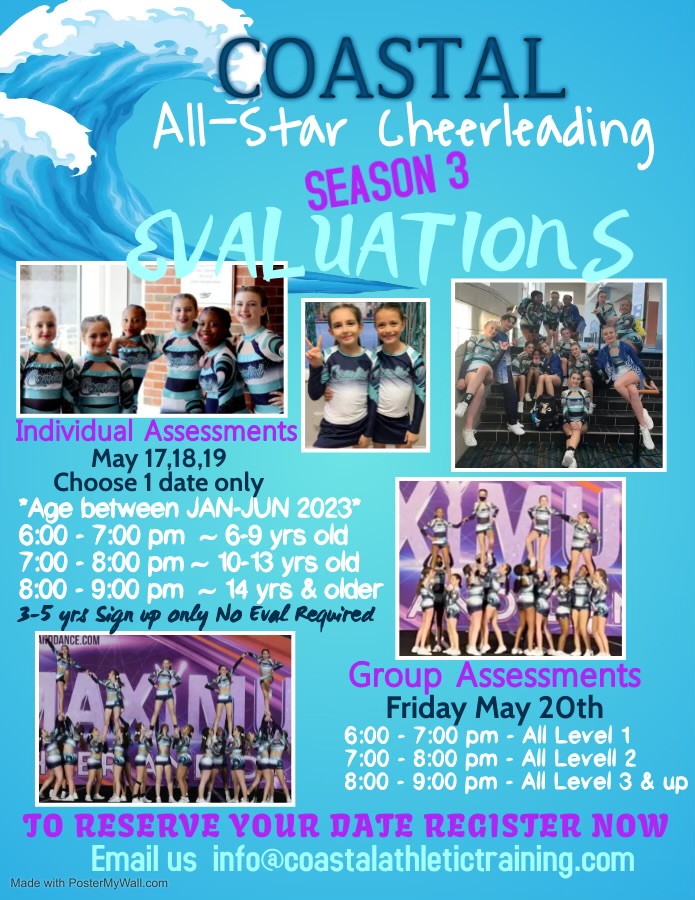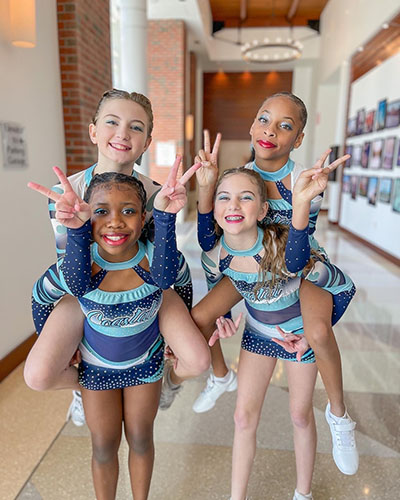 COME IN AND JOIN OUR COASTAL VIBES!
If you have any questions please email us at info@coastalallstars.com